Thank you for your interest in volunteering for Guts & Glory 2019!
Thanks for joining us at Guts and Glory Digestive and Wellness Expo 2019! Your participation illustrates your commitment to the health of the community you serve and is associated with a community-wide effort that is positively impacting people's lives.  
Volunteer Certificate of Participation for credit hours is available upon request. You will be provided with an Event Volunteer shirt to keep! All volunteers are invited and welcome to join us at any of our promotional events and activities throughout the summer to market Guts and Glory.
Please sign up below:
Save The Date! Volunteers are encouraged to participate in any of the following events outside of G&G (with possibly more dates to be added over the summer)!
Click the flyer below to learn more: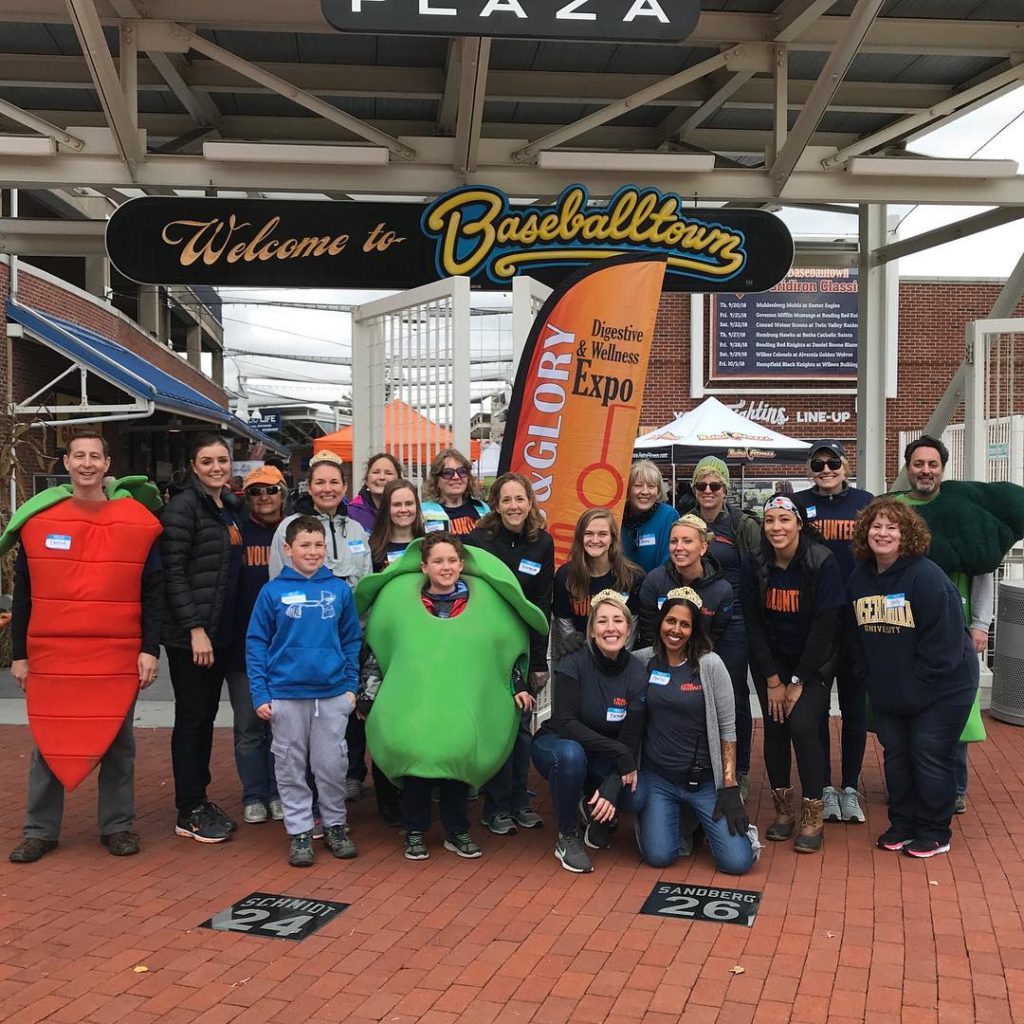 Save
Save
Save
You will receive confirmation after you sign up to volunteer. If your plans change and you can no longer volunteer, you must let us know no later than one week prior to your assigned day.
A list of volunteer jobs will be sent to you closer to the event for you to choose your preference, and these jobs will include Set Up, Clean Up, Gate Keepers, Event Registration, Balloon Table, Dessert Table, Kids' Pumpkin Patch, Vendor Navigation Guides, Crowd Pleaser Characters (veggie people, tooth fairy)
 Your time and efforts are deeply appreciated, and we truly value our volunteers.
THANK YOU!