By: Dr. Barton Smith, MD
Preface: by Dr. Aparna Mele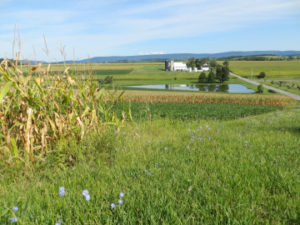 Why save farmland? Quite simply, without local farms, there is no local food. So by protecting the nation's best farm and ranch land, we can improve the economic viability of agriculture, and by promoting community and small family farms, we can protect local food systems. Farmlands are green space and significantly contribute to environmental quality. They provide food and cover for wildlife, control flooding, protect watersheds and wetlands, and maintain air quality. Supporting local farms ensures a source of high quality, healthy food and provides a stable high paying market for growers, while lowering costs for consumers. Farms also support the local community through sales and job creation. Creatively, farmlands also promote agri-tourism, an increasingly popular industry where tourists visit a region for its rural scenery, regional food or drink produced/grown on farms, or plan farm stays.
---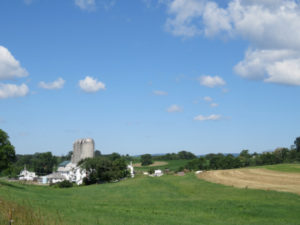 Berks County is a national leader in acres of farmland preserved against future development by having a voluntary, legally recorded deed restriction. State and County agencies have contributed many of millions of dollars to aid owners of farmland totaling over 70,000 acres in Berks County that now have such a restriction.
All of us are beneficiaries of maintaining farms, NO FARMS, NO FOOD!
Besides securing a local food base, this action stabilizes the tax base, improves water quality, preserves our scenic environment, preserves wildlife habitat, protects our historic heritage, and thus improves quality of life for all.
Some farmlands owners may want preserved do not qualify for the stringent criteria of the State and County programs. ADOPT AN ACRE, INC. was founded to aid them obtain a conservation easement. Adopt An Acre, inc. is an all volunteer 501 c3 organization that urgently needs your help in its mission. To donate or join call 610 927 4753 or on line www.adoptanacreinc.org.