By Aparna Mele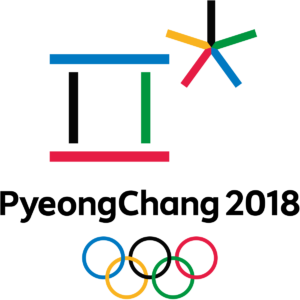 Pyeong Chang, Republic of Korea will host the XXIII Olympic Winter Games, Feb 9-25, 2018. The Olympics are a spectacular celebration of the world's best athletes, all convened together to achieve the highest levels of athletic accomplishment and success in the world. The games, the scores, the advertising—they fill our TVs and newsfeeds and it is virtually impossible not to be affected by this incredible world event. Beyond this though, there are many reasons to use the Olympics as a learning tool for our children, for they incorporate and symbolize some of life's most meaningful lessons. Here are some reasons why we should watch the Olympics with our kids:
Just try not to be inspired by the stories of these athletes, each unique with their own story of success, but all of them incorporating similar ideals of strength, perseverance, work ethic, emotional fortitude, and sacrifice. We can be inspired by the dedicated process that these athletes undertake to get to the Olympic games and the power of setting goals, exhibiting bravery and courage, and believing in yourself. The level of excellence of these incredible people can only be achieved with the highest level of dedication and hard work. We can all learn from the fiber of these athletes and the qualities that have brought them to their highest potential.
You and your children can learn about sports you have never even heard of and be inspired to embrace fitness and health. At the minimum, watching the games makes us want to get up and move
The games are a lesson in success and disappointment both. The world's best compete in the Olympics, but only the supreme best are rewarded medals. Through these heroic athletes, we can all experience both the exhilaration of their astounding triumphs and the stories of heartbreak and profound loss, pretty much a reflection of life at large!
The Olympics remind us that excellence should be celebrated. It's fine to be average, but it is incredible and within reach to aspire to excellence too and going the extra mile can achieve far-reaching benefit.
The world comes together in the Olympics. Though politics, religion, and culture may divide the nations, all people from around the globe are united in the opportunity to revel in the magic of the games and the success of its athletes
There is a spirit of patriotism as we support our country and cheer on our nation's best
The games also give us a chance to appreciate the world's nations. There is talent everywhere!
In this time of discord unrest, and divisiveness in the world's political arena, the Olympics joyously brings the world together and celebrates this opportunity and accomplishment as one.  Life lessons and inspiration abound in these games and they present a fantastic opportunity to instill some rather important lessons in your kids. Tune in on Feb 9 and immerse yourself in the magic of the Olympics!